ZONE Insect Repellent (Unscented) 4 oz Tightline
$6.99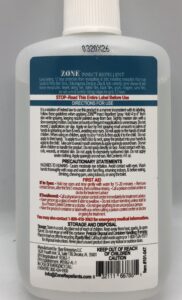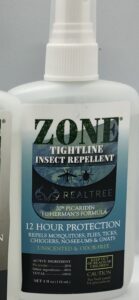 ZONE Tightline Insect Repellent (unscented) 4 oz
Out of stock
Description
Fisherman this is for you! Tightline unscented will not get odor on your baits or tackle!
Great Insect Repellent! This fantastic product is made by ZONE and is our favorite skin safe UNSCENTED Insect Repellent. NO odor and loaded with 20% Picaridin.
ZONE Tightline Insect Repellent is an odorless bug spray designed with the fisherman in mind.
Picaridin-based, offering 12+ hours protection from mosquitoes, ticks, flies, fleas, green heads, chiggers, gnats and no-see-ums etc…
Tightline Insect formula is safe, effective and ideal for those needing to have scent free bug protection while fishing.
NO DEET and no unsafe chemicals. Safe on your clothes or skin, also safe on pets. 4 oz bottle