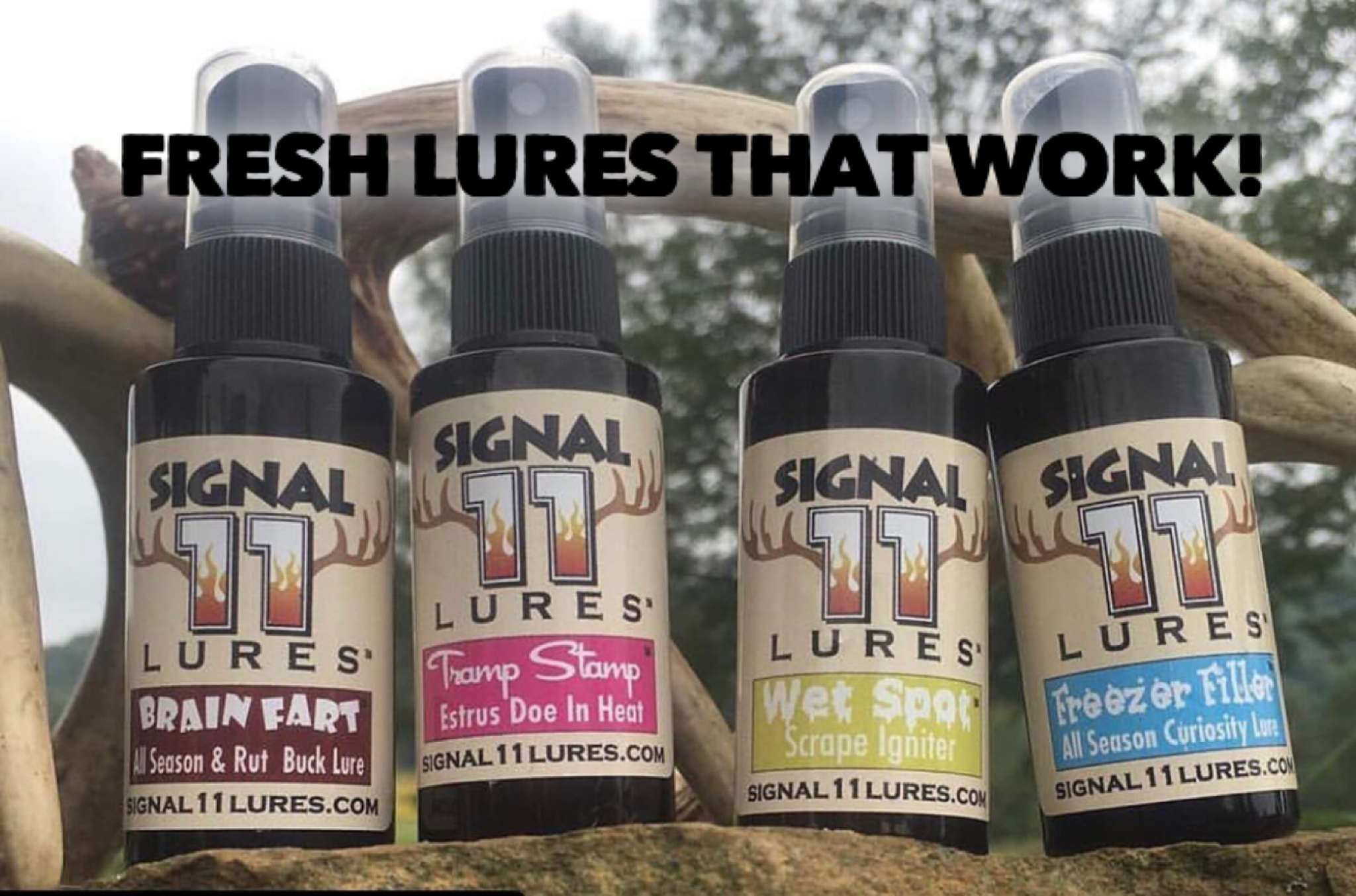 Big Buck Rut and All Season Lures
Big Bucks respond to our lure because they are fresh and not mass produced as well as the fact that we have a unique blend of fresh urine, gland tinctures and attractants that spike the interest of Bucks !
Our Premium Estrus based TRAMP STAMP is the hottest Rut lure on the market!
BUCK YOU!, Freezer Filler, Brain Fart and Wet Spot have taken the hunting world by storm over the last few years. Click below to learn about each of our lures. 
We take pride in our lure
Introducing Ted Nugents Pemium Lures!
Uncle Ted has been using our products for years with great success and now we are proud to have teamed up to make these 3 new incredible lures that carry the Ted Nugent name! 
Ted has personally put these 3 lures to use from Michigan to Texas.
Until now these were not available to the public.
These 3 incredible lures will cover early season thru late season and the Rut!
No preservatives always fresh, keep cool or refrigerated when not being used.

Manufactured and sold exclusively by Signal 11 Lures llc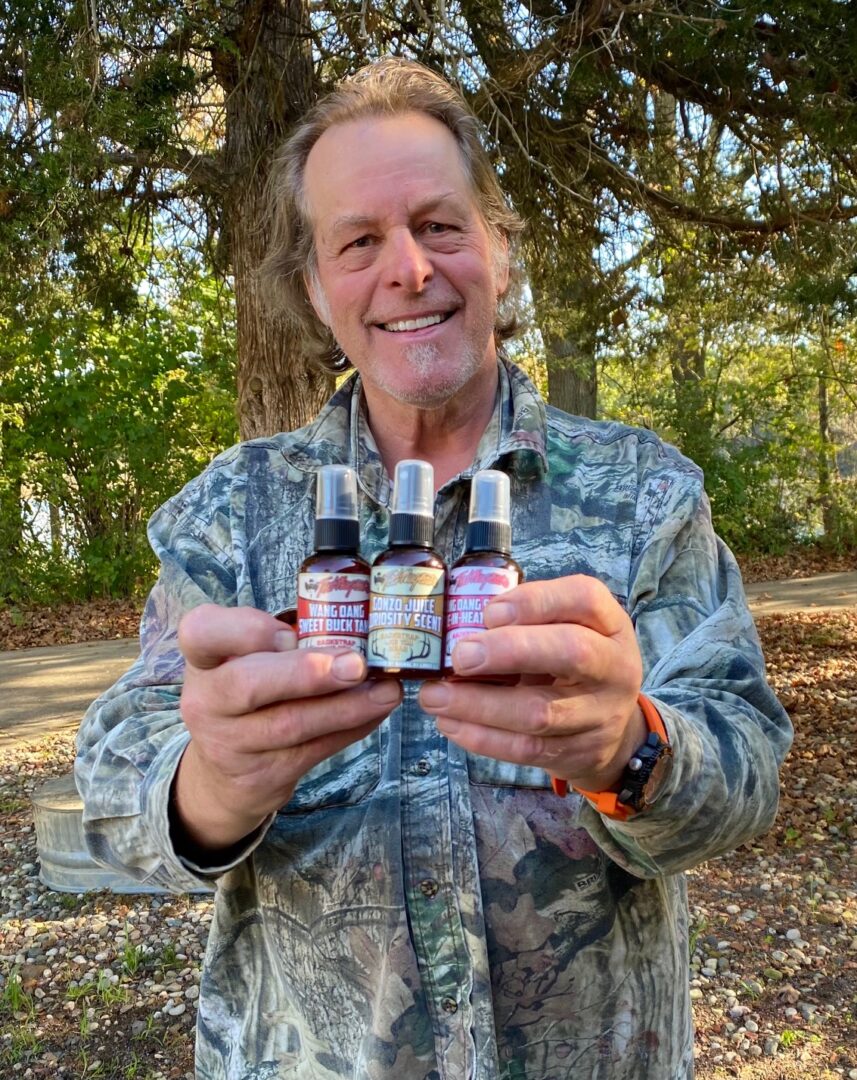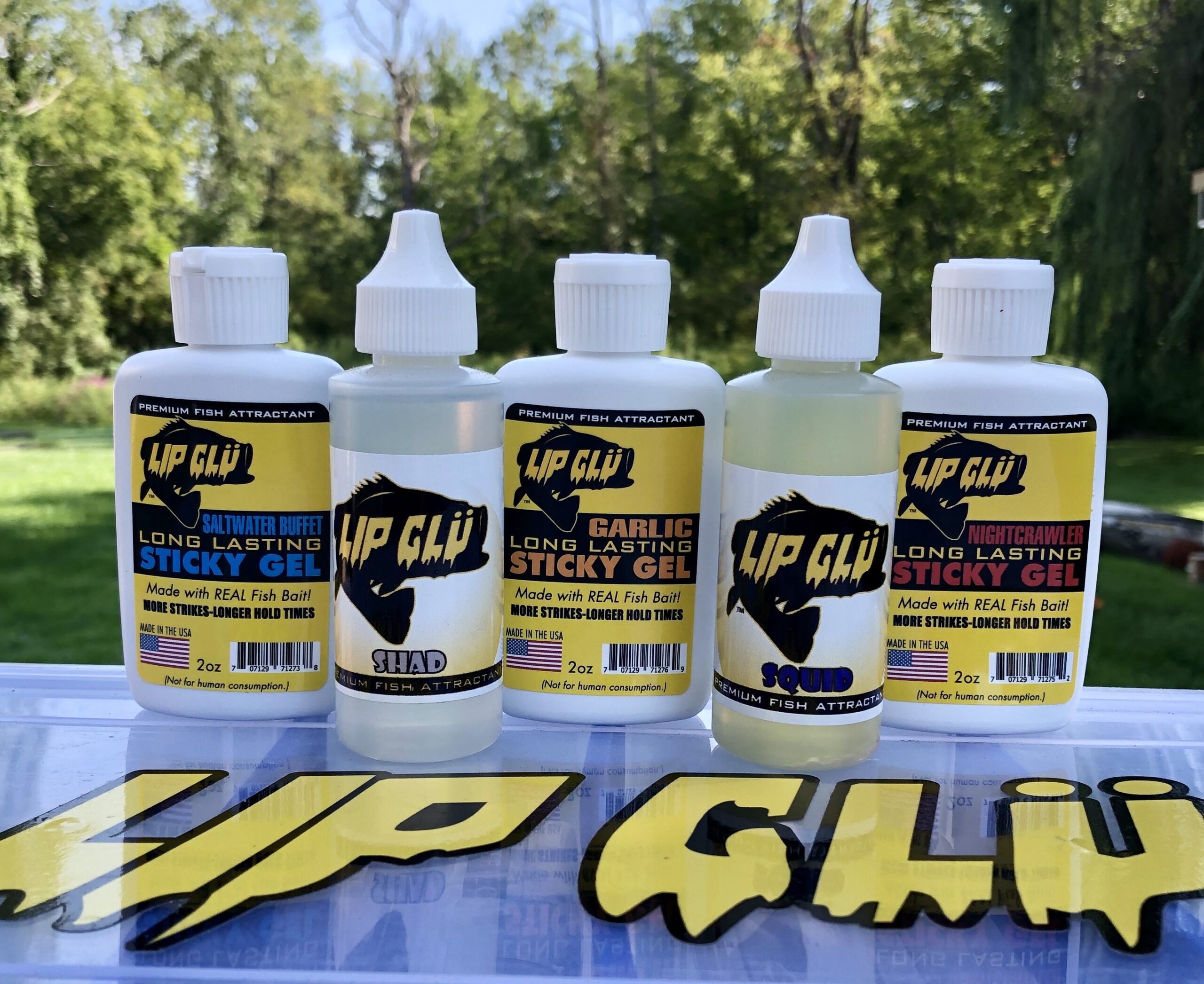 Lip Glu Primium Fish Attractant
Lip Glu Liquid Fish Attractants are manufactured by Signal 11 Lures. Available in sticky gels and oils. Drip on, smear on, marinate, or inject your lures, bait, soft plastics, jig skirts, etc., with Lip Glu fish attractant and fish will bite and hang on! Also check out our saltwater Fluke baits.
**NOTE** If something says

out of stock

, clear your browsing history, refresh or use a new browser window to get the most updated stock.                                                           We take pride in our lure
We have been making deer lure for over 15 years. We do not simply bottle plain urine. 
Signal 11 Lures is a small American Hunting company, owned and run by a father and son. As a hunter for over 42 years, I hunted Whitetails with family and friends and quickly learned about scouting, deer signs, deer habitat and what deer like or dislike.
Like most Whitetail hunters I am amazed by these animals. Most of all by their incredible nose and how they use it to find food, identify other deer, avoid danger and simply survive. Over the years I've tried many products and have done extensive research on deer and how they are attracted to urine, oils, botanical and gland tincture. I've perfected a process of collecting sex and communication glands from Bucks and Doe and I make my own "old school" tinctures.  Much field testing has been done and I have come up with the perfect blends to send out strong signaling scent to deer and bring them into my set ups. I used my home-made deer lures regularly and my friends started to ask for a bottle to try. It didn't take long for word to spread and I was getting requests from hunters all around my region.
Today we are still a family run operation producing the very best deer lure on the market.
Quality control is priority and the results speak for themselves.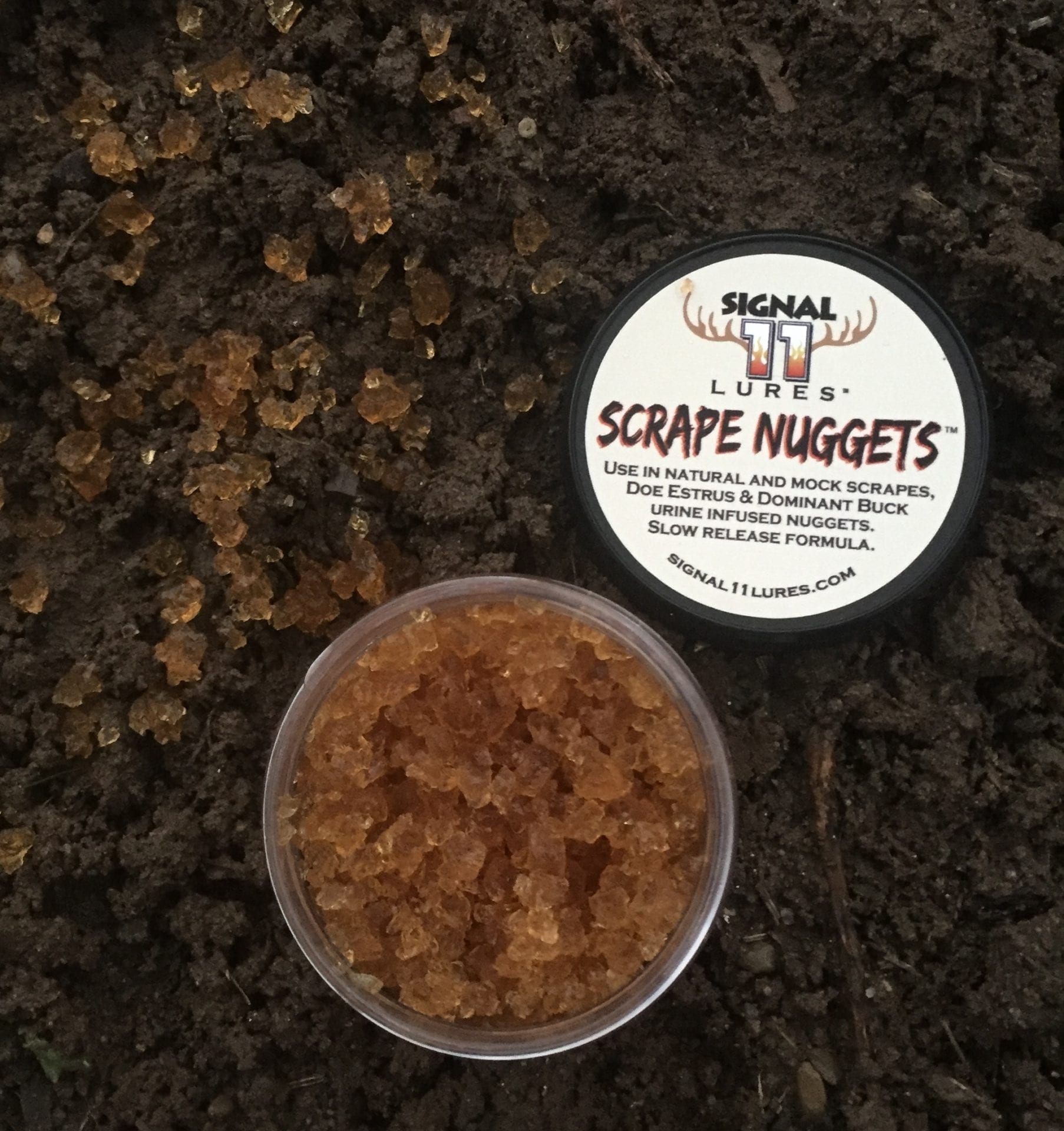 My son and I make small batches and will never mass produce, we only bottle quality lure and sell only what we can produce by hand each year. We start with fresh, clean, 100% pure whitetail urine collected fresh from impeccable deer farms, however our product is more than just urine. Signal 11 Lure is a specific recipe of homemade sex and organ gland tinctures that are blended into high quality urine to create our lure. We also are not selling simple bottles of deer urine (that's easy). Urine alone is not nearly as good as our blends that include the key signaling agents that really spike the interest of deer, bringing them into range. These signaling agents blended in the right amount is the reason why our lures out perform all others. The process is costly and time consuming but worth it when you take the Whitetail of a lifetime!
Everything is fresh (NO PRESERVATIVES). Once you receive the bottle you can refrigerate when not in use. Our lures have a 1 year life and we recommend a fresh bottle each year. We use mist spray bottles that don't waste lure and are great for applying lure to drag rags, scent wicks or misting onto trails or trees. A mist every once in a while from your stand or blind is easy with our mist bottles. We have field tested all products and are confident you will enjoy the action you get. Our company's success depends on your hunting success, therefore, you will only receive
Fresh Lures That Work!
STEVE CIASULLO